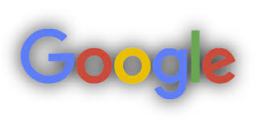 Search Page of Community-Based Services
RCIL is pleased to announce the creation of an online database of local/regional community based services. The online database is part of the Peer Integration Demonstration Project which RCIL was awarded last year. It's designed to be user friendly. There are many different ways to search community based services, for example, you can search by zip code, by type, or by name. The database is continually growing and will be updated as new information becomes available. – Click Here to Join or Learn More

http://www.asbestos.com – information on Mesothelioma
Drugwatch – information on prescription and over-the-counter medications, recalls, and developments
American Disabled for Attendant Programs Today (ADAPT) – Promotes assisted-living community services for the disabled so that they can live independently.
American Association of People with Disabilities – A national membership organization founded in 1995 by a group of cross-disability leaders to help unite the diverse community of people with disabilities – including their family, friends and supporters.
American Council of the Blind – General information about the Council, including recent issues of the monthly publication, The Braille Forum.
Borderline Personality Disorder (BPD) Central – BPD Central is a list of resources for people who care about someone with borderline personality disorder (BPD).
The Center for the Study and Advancement of Disability Policy – Contains training materials, policy papers and policy briefs prepared by Robert "Bobby" Silverstein. Bobby is the Director of the Center for the Study and Advancement of Disability Policy (CSADP) in Washington, D.C. and former staff director and chief counsel to the U.S. Senate Subcommittee on Disability Policy, chaired by Senator Tom Harkin.
Gallaudet University – Undergraduate and graduate programs for deaf, hard of hearing, and hearing students.
Independent Living Research Utilization – The ILRU program is a national center for information, training, research, and technical assistance in independent living. Its goal is to expand the body of knowledge in independent living and to improve utilization of results of research programs and demonstration projects in this field. It is a program of TIRR (The Institute for Rehabilitation and Research), a nationally recognized medical rehabilitation facility for persons with disabilities.
National Council on Independent Living – NCIL advances independent living and the rights of people with disabilities through consumer-driven advocacy. NCIL envisions a world in which people with disabilities are valued equally and participate fully.
National Organization on Disability – The mission of the N.O.D. is to expand the participation and contribution of America's men, women and children with disabilities in all aspects of life and thus close the participation gap by raising disability awareness through programs and information.
New York State Independent Living Council, Inc. – The NYSILC is a not-for-profit, non-Governmental, consumer controlled organization which monitors the federally funded Independent Living Centers (ILCs) in New York State, promotes the independent living philosophy statewide, and provides support and technical assistance to the entire network of ILCs in New York State.
On a Roll! (Radio Talk on Life and Disability)
Rochester Accessible Transportation – A local list to share disability and accessible transportation information in the Rochester, New York area! To subscribe, send e-mail to: RAT_rochester_accessible_transportation-subscribe@yahoogroups.com